SMART AND COSY COS IS THE BEST FOR THE JOURNEYMAN WHO ARRIVES HOME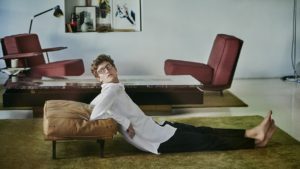 COS and MRPORTER.COM present The Art of the Everyday, a carefully edited capsule
collection for Autumn Winter 2016. A complete wardrobe of menswear essentials, the
collection features easy to wear, casual silhouettes and a warm palette of dusty pink, grey,
brown and navy.
This is the second exclusive collection between the two retailers, building and expanding
upon themes from last Summer's capsule The Modern Traveller. As our journeyman returns
home and finds himself with an eclectic mix of memorabilia, colours, textures, words and
objects, he is inspired by his travels and experience, but values the comfort and consistency
of being home. He appreciates homeware design, craftsmanship, quality and attention to
detail, and finds value and importance in building a space unique to one's experience.
These themes and inspirations inform the design of the piece collection, and round-out an
entire wardrobe of men's wear essentials; a head-to- toe wardrobe solution for the modern
man.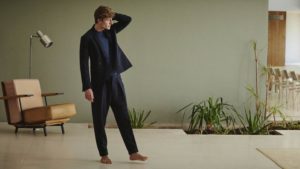 Key pieces include soft, tactile knitwear such as the round-neck cashmere jumper in dusky
pink and lambs wool zip-up grey cardigan. The classic white shirt is updated with a
collarless, longer length design, perfect for layering under knitwear and with pleated
trousers. Outerwear pieces include an oversized cocoon coat in richly textured boiled wool,
and a padded terracotta bomber jacket. Considered garments teamed with classic footwear
and functional travel bags deliver a well-rounded result.
"Our first collaboration with MR PORTER was very well received, it felt natural for us to
continue the journey and follow with an Autumn edit. We share a lot of values with MR
PORTER and like how accessible they are. We also have a very similar customer base; the
modern man who knows about good, high quality design."
The Art of Everyday Collection will launch on 27th October on MR PORTER.COM,
COSstores.com, and select COS store